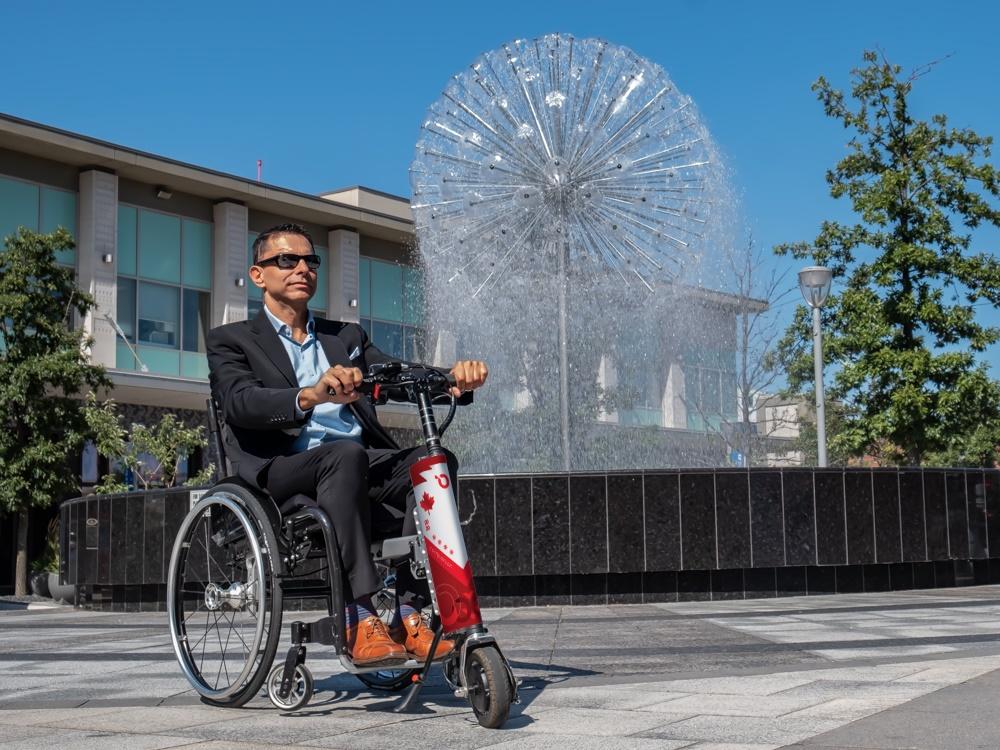 Companion Wins Product of the Year
Mobility Management has awarded Cheelcare Product of the Year for our Companion Power Assist System.
Marking a significant milestone in the Company's effort to radically improve quality of life and independence for people with physical disabilities, this recognition serves to validate the efforts made by the founders, team, and investors to create a beautiful and innovative Power Assist system. 
"We are humbled that Companion has won Product of the Year. We founded our Company because we wanted to create innovative products that prove their value in everyday life. This award confirms that we are achieving our goal and tells new potential users that Companion is a credible and worthy tool to complement their mobility solutions." Eugene Cherny, CEO.
Companion is a front-mount Power Assist system for manual wheelchairs. Its patented design features a quick-connect mechanism that allows it to be attached and detached in seconds. Companion is available in two models that are compatible with rigid and folding chairs for adult and pediatric users. Learn more about Companion at www.cheelcare.com/companion.
Mobility Management launched the Mobility Product Award program in 2019 to honour outstanding product and technology development by Complex Rehab Technology and mobility/accessibility manufacturers.
For Mobility Management's announcement and the complete list of winners for other categories, see here: https://mobilitymgmt.com/productawards.