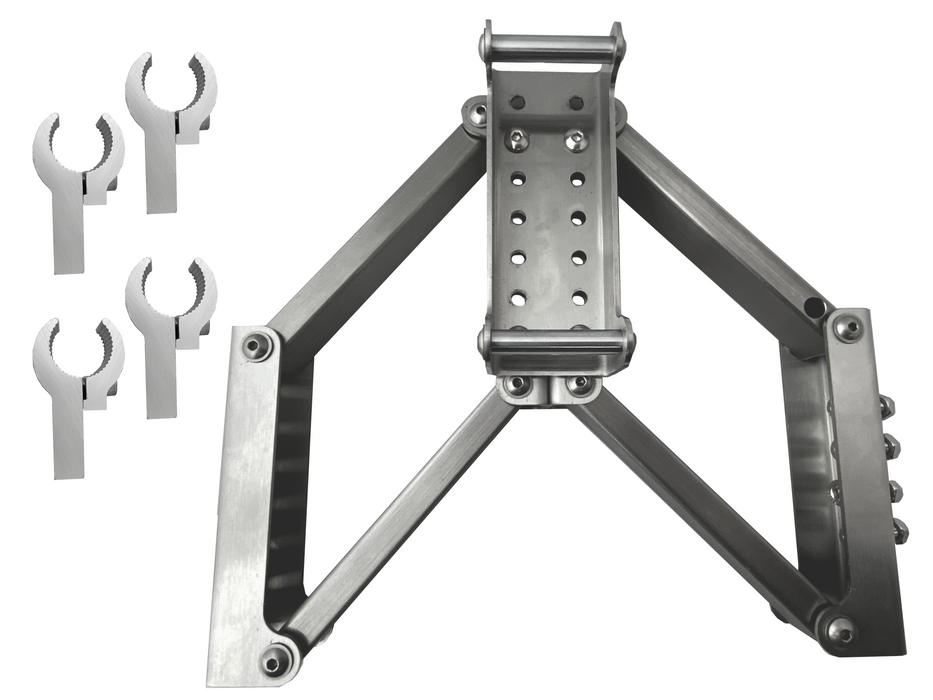 Companion Docking Module for Folding Wheelchairs
The docking module is the mounting hardware that allows the Companion to connect to your wheelchair. Includes four clamps for mounting onto your wheelchair.
FOR FOLDING MANUAL WHEELCHAIRS.
Watch how to install the docking module on our YouTube channel:
https://youtu.be/6KGUjaZUbqA

NOTE: The docking module includes four clamps that mount to your wheelchair's frame. Please choose the appropriately sized clamps based on the diameter of your Camber Tube and Crossbar. Please contact us if your camber tube or crossbar diameter is greater than 1.25 inches.